Office Of Research Innovation And Commercialization (ORIC)
Overview
The university true to the innovative spirit of its founders is alive to the cause of research and development. The breadth, depth, and assortment of research activities in the university have contributed to the national socio-economic stream. In the same vein, to channelize research-led initiatives, ORIC has been established. It provides services linked to research and development, innovation, commercialization, collaboration, capacity building and facilitates researchers in the processing of the grants.
Vision
The vision of ORIC is to promote research and innovation in the local context.
Mission
To take Pakistan forward by continuously improving quality of research, building partnerships with the industry, and being able to capitalize on outcomes that result from research and development activities.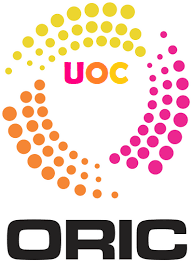 Objectives
To develop, stimulate and manage the high quality of research to be among the leading research-oriented higher education institutes.
To provide operational and strategic support to the University of Chakwal research programs and activities.
To promote translation of research into practicality for sustainable economic growth.
To develop university-industry linkage.
To encourage commercialization activities, technology transfer and entrepreneurship.
To strengthen partnership with other higher education institutes for joint research ventures.
Functions
To work as per directives of Higher Education Commission
To encourage pragmatic research in the context of Pakistan's socio-economic needs
To identify and inform the faculty members about research opportunities
To facilitate joint research ventures and academic collaborations
To promote publication of research work being conducted in the university
To assist faculty in acquiring funds from international and national funding agencies
To promote entrepreneurship, technology transfer and commercialization activities that support both local and national economies
To commercialize research in collaboration with industry
To periodically arrange awareness seminars, symposia and workshops for the benefit of faculty and students
Services
Educate faculty about university research policy and process grant requests
Develop, maintain and communicate pre and post-award administrative procedures for externally sponsored projects
Support faculty regarding contracts, progress reports, and other sponsor grants actions
Connect faculty and students with prospective industrial partners
Assist students, faculty and alumnus in pursuit of technological or social innovations
Mentor the promising start-ups during the initial period when they are most susceptible
Assist on patent filing and licensing
Continually keep web and social media presence to share the latest research, scholarship, and entrepreneurial opportunities
Deputy Director ORIC
Administrative Assistant