Center for Religion, Science and Social Wellbeing (CRSS)
Overview
The Center for Religion, Science and Social Wellbeing at University of Chakwal is founded upon the mission to understand the implications of religion and spirituality in modern life. Debate on religion-science interface in contemporary world has attracted philosophers, researchers and scientists from all over the world.
At CRSS, we seek to understand the implications of religious/spiritual beliefs and practices for social wellbeing. We also aim to understand the science of religion and spirituality in a scholarly and scientific way. We believe that seeking evidence of how the religion and science influence social wellbeing can have far-reaching impacts on society.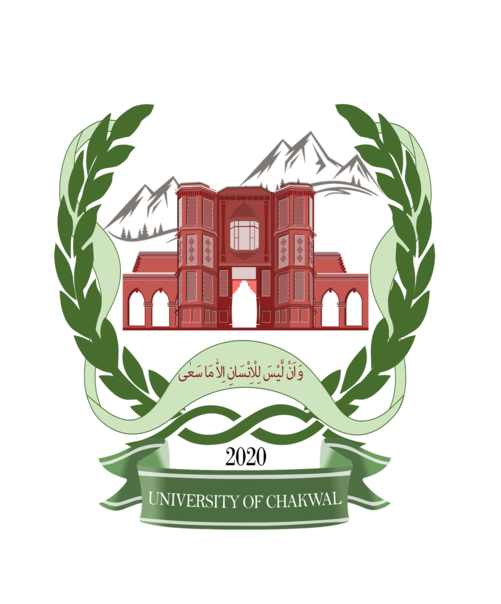 Purpose
The purpose of CRSS is to;
Foster dialogue on the relationship between religion, spirituality, and social wellbeing among academicians, researchers and students at University of Chakwal and beyond
Collaborate across local and international universities in the research on religion, science and social wellbeing
Disseminate the findings of research among researchers, doctors, psychiatrists, religious scholars, policy makers and other concerned factions of society in order to foster mutual understanding and to advance social wellbeing in society
Message from Worthy Vice Chancellor
It is a great initiative which will bring together scientists, thinkers and religious scholars from all over the Pakistan and abroad to enlighten with their thoughts on this important aspect of human life. It will attract a wide variety of audience including academicians, researchers and students, especially, from the stand point of encouraging critical and analytical thinking to understand and nourish the students and society at large with the importance of interplay between science, religion and spirituality.
CRSS center will hold a spectrum of thematic areas of basic and applied research interlinking various stakeholders to bolster wide ranging collaboration. I trust that the deliberation will lead to knowledge sharing and motivation to further the cause of meaningful dialogue between science and religion. Just to quote our national poet and philosopher, Dr. Allama Muhammad Iqbal, "a scientist who ponders in the depth of universe is akin to a Sufi who dives in the soul to discover the truth of life".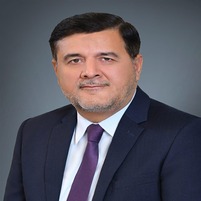 Prof. Dr. Mohammad Bilal Khan
Vice Chancellor
University of Chakwal
Message from Founding Director
We cannot turn our backs on faith or science just because of some fearful anticipation. Neither faith is unnecessary, nor is science threat to faith. Undoubtedly, humans need the appropriate use of reason within a scientific framework of mind by relying on rational thinking, to get a deeper insight into the reality of things. But denying the significance of faith in society does not increase the nobility of humankind. Faith and science are not at war. Thus, to ponder over the purpose of life and seek happiness, religion and science can work together as torch and light.
In recent times, the quest to gain well-being and happiness has been on rise. Sustainable Development Goal 3 also aspires to ensure health and well-being for all. The Center for Religion, Science and Social Wellbeing aims to promote scholarly field-building activities related to religion, science and social wellbeing.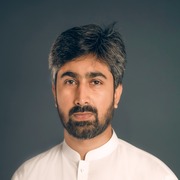 Dr. Malik M. Sohail
Founding Director CRSS
University of Chakwal
International Scholors:

Benjamin Doolittle, MD, MA Div
Professor of Medicine, Pediatrics and Divinity
Director, Int Med-Pediatrics Residency Program
Professor, Religion and Health
Yale School of Medicine
Yale University, USA

Dr. Harold Koenig
Director, Center for Spirituality, Theology and Health
Professor of Psychiatry & Behavioral Sciences
Associate Professor of Medicine, Duke University Medical Center
Adjunct Professor, Department of Medicine, King Abdulaziz University, Saudi Arabia
Adjunct Professor, Department of Public Health, Ningxia Medical University, China

Glen Milstein
Associate Professor of Psychology
Department of Psychology
City College New York, USA

Dr. Fahad Khan
Deputy Director Khalil Center
New York, USA



National Scholors:

Prof. Dr. Farhan Navid Yousuf
Professor of Sociology
Institute of Social & Cultural Studies
University of the Punjab

Dr. Akhlaq Ahmed
Assistant Professor / Chairperson
Department of Sociology
International Islamic University Islamabad

Dr. Shahzeb Khan
Assistant Professor
Institute of English Studies, University of the Punjab, Pakistan
Events
Past Events
02 Dec, 2022
By: Prof. Dr. Benjamin Doolittle
---
25 Nov, 2022
By: Dr. Fahad Khan
---
21 Nov, 2022
By: Dr. Chris Berg
---
Upcoming Events
Will be shared Soon
---