Network Administration and Research Center (NARC)
Introduction
Network Administration and Research Center (NARC) was founded to provide better support and services to the University. NARC is responsible for design and development of networking infrastructure within University. It also provides 24 hour internet facilities for the university. Wireless hotspots are available in campus of the of the university to use internet and Intranet services for students and researchers. NARC staff comprises of highly skilled, well qualified and technically competent workers who perform their tasks as a passion of their life. NARC is not only limited to provide services to the University, it also helps in providing technical assistance to other projects of national interest. NARC staff is actively involved in providing consultancy services to other universities and educational institutes, thus contributing towards the development of IT infrastructure of Pakistan.
Support
NARC is currently providing support in the following areas:
Wireless Adhoc Networks
Wireless Mesh Networks
Network Routing
Network Simulation
Stateful inspection Firewalls
Optical Fiber
Secure VoIP communication
Clusters and Grid Computing
WiFi
Blade Server
Students Email Service
Central Storage System for Faculty and Students
Online Admission Management System
University cards for UOC staff
University cards for UOC students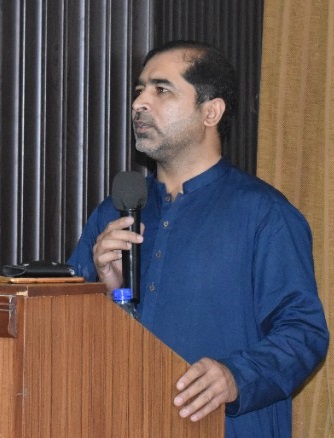 Network Administration and Research Center (NARC)
Aamir Hussain
Director Network Administrator
Netwrok Administration and Research Center, providing network services to University of Chakwal.